Liquid Engineers
Liquid Engineers a tribute to Gary Numan
Gary Numan has been cited as a major influence on acts such as Nine Inch Nails and Prince. Numans music has been covered by acts from Beck,Blur, Basement Jaxx, Africa Bambatta Marilyn Manson,Little Boots and many more

Standing within the smoke and haze effects and with the light show transporting you to the front row seat of a Gary Numan concert, Pat, without doubt, the hardest working UK Gary Numan tribute, delivers a visual spectacle from the moment he hits the stage and begins to perform an authentic NUMAN sound both vocally and of course the music .

With an excellent PA, live guitar , live keyboards, and NOW ALSO WITH THE RETURN OF HIS BAND THE LIQUID ENGINEERS pat offers material from the start of Numans career to his current sound ,

Pat gives Numan fans old and new a show that will remain in your memory long after you left the venue.
Tropic At Ruislip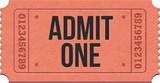 All information offered here is done so in good faith. Tropic at Ruislip is not responsible for the accuracy of any band or the exact line up or show/set that might happen on the night. Every effort will be made to describe shows accuratly but sometimes bands, or their sets, change at short notice.