Not So Sweet
Not So Sweet - A tribute to The Sweet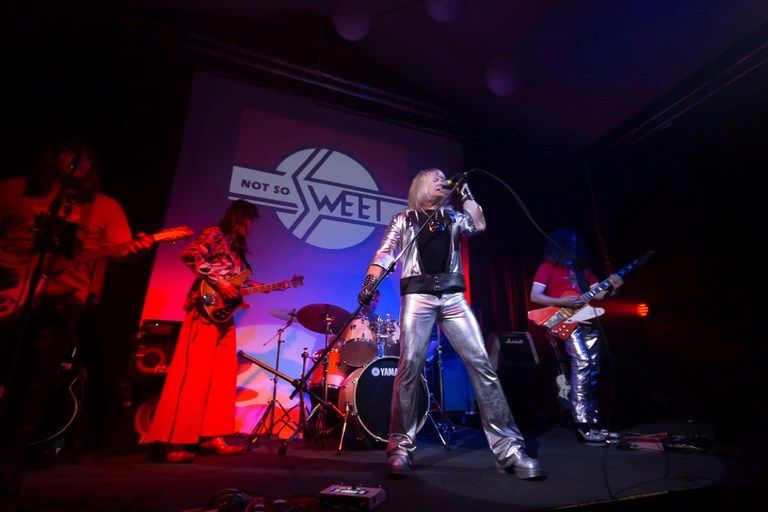 Not So Sweet recreate one of Glam Rock's finest bands from the early to mid-seventies. The press hated them! "They look like four builders in make-up" was one classic quote. But fortunately the public loved them and with endless appearances on Top of the Pops, Sweet grew to be an almost weekly Thursday night treat.

The first half of this two set show takes the audience on a journey through the early Chinn/Chapman singles including Funny Funny, Co Co and Poppa Joe. Then a quick costume change and on to a longer set of harder rock hits and the odd B-side that illustrates what the band were really about.

The show wouldn't be complete without Blockbuster, Fox on the Run (used in Guardians of the Galaxy II), Teenage Rampage, Love is like Oxygen and of course, Ballroom Blitz.

Not So Sweet are a 6 piece band that ensure that the songs are faithfully reproduced live on stage. Our aim is to take people back in time to re-live those Glam Rock memories and to show the younger folk what they missed out on the first time.

Not So Sweet are honoured to be playing in Ruislip, the original Sweet hometown. So feel free to dress up for the occasion, or just come along and listen. It's bound to be great fun.


Tropic At Ruislip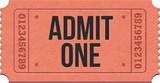 All information offered here is done so in good faith. Tropic at Ruislip is not responsible for the accuracy of any band or the exact line up or show/set that might happen on the night. Every effort will be made to describe shows accurately but sometimes bands, or their sets, change at short notice.