The Blues Brothers Banned
The Blues Brothers Banned
Blues Brothers Banned are a high energy ten piece show band with a twist presenting a jam packed night of music and mayhem for all ages and occasions. Hits from the cult Blues Brothers and Commitments movies feature throughout their live performance punctuated with R&B, soul, swing and ska in a quirky mix of classics and contemporary tuneage.

Established in 2002, the Banned regularly play venues and outdoor events all over the country and sold out four years running at The Edinburgh Festival. Over the years they have toured the UK and Ireland, playing everywhere from pubs and bars to thousand seat venues, and even a cave.

Blues Brothers Banned don't try to be a carbon copy of the original Blues Brothers. They aim to take the original values of this legendary act by mixing music styles, comedy and slick (ish) moves, then by adding a current flare, create an unpredictable, unique live show that is tailor-made to each audience.

After nearly ten years of playing together, the band is tighter than ever and they pride themselves on top musicianship and their wide fan base which varies as much in age as it does in location. The Banned have an awesome time at every gig they play and this translates to the audience to make a brilliant night.

Enjoy.
Tropic At Ruislip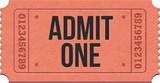 All information offered here is done so in good faith. Tropic at Ruislip is not responsible for the accuracy of any band or the exact line up or show/set that might happen on the night. Every effort will be made to describe shows accuratly but sometimes bands, or their sets, change at short notice.