The Alter Eagles
The Alter Eagles
The Alter Eagles are an experienced, authentic Eagles tribute band. Formed in 2003, they perform the whole repertoire of Eagles tracks, from tasteful country rock - complete with full harmonies - through to hard rocking numbers, showcasing the Eagles' trademark duelling electric guitars. The current set comprises material from 35 years of Eagles' performances, up to and including 2007's Long Road Out Of Eden.

Lauded for their accuracy, the Alter Eagles are a tribute to the Eagles, pure and simple and in a typical two hour set play many of the band's greatest hits, including Hotel California, Desperado, Life In The Fast Lane, How Long, Lyin' Eyes, Take It Easy and One Of These Nights.

Steve McCormack (vocals, guitars)
Jay Stezaker (vocals, guitars)
Al Tomkins (keyboards, guitars, vocals)
Rob Beattie (bass, acoustic guitar, vocals)
Mike Bradley (guitars, vocals)
Matt Hobson (drums and percussion)
"Truly rocking....an audio illusion of the highest calibre."

"Their performance of the Eagles' music was superb and the standing ovation from the packed audience was truly deserved."

"Being ardent fans of the Eagles since the 70s, we were thrilled to hear their renditions of songs such as Take It Easy, Desperado and Hotel California...absolutely excellent."

Tropic At Ruislip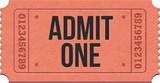 All information offered here is done so in good faith. Tropic at Ruislip is not responsible for the accuracy of any band or the exact line up or show/set that might happen on the night. Every effort will be made to describe shows accurately but sometimes bands, or their sets, change at short notice.